Quick Start
This section guides you step-by-step through the installing and configuring process of NetTradeX Advisors and it will help to make your first deal and run your first script.
1. To get started, you'll need to download the NetTradeX Advisors terminal. Help file on operating the terminal and the NTL+ language (in English) is included in the package, if you need help in Russian, you can download it in the chm format from our website.
2. After downloading you need to run the setup file and go through a standard procedure of program installation. During installation, you will need to accept the license agreement and, if desired, choose path for the program installation.
3. When you first start the program, you need to specify the authorization data. NetTradeX Advisors uses the same data for user authentication as NetTradeX Trade Terminal - username and password, you will also have to choose account type (real or demo).


4. To access the price chart, click File - New chart, choose the desired instrument and click OK.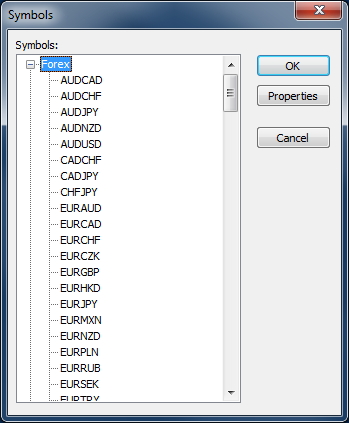 5. To make a deal, press F4, select the volume and other parameters and click "Buy" or "Sell" .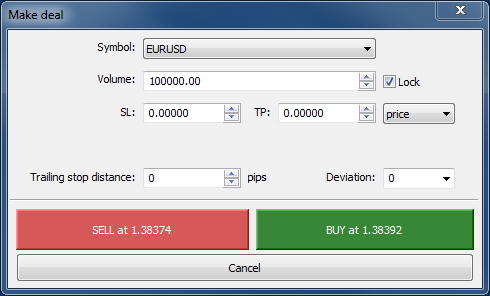 6. To start working with the scripts go to the Navigator tab, right-click on any script in Advisors / Indicators / Utilities section and select Modify. Compile the script by pressing F7 in the editor window and close the editor. To run the script, simply drag it to your chart.