Visual Trading
The NetTradeX Advisors terminal has expanded its capabilities by adding visual trading features. There is no necessity of calling the dialogue windows for many of the trading operations as the corresponding steps are performed directly from the chart. Now it is much easier and faster to set and modify Limit and Stop orders and work with pending orders, close positions and delete unnecessary orders for the trader.
Basic operations of visual trading
Placing Stop Loss and Take Profit orders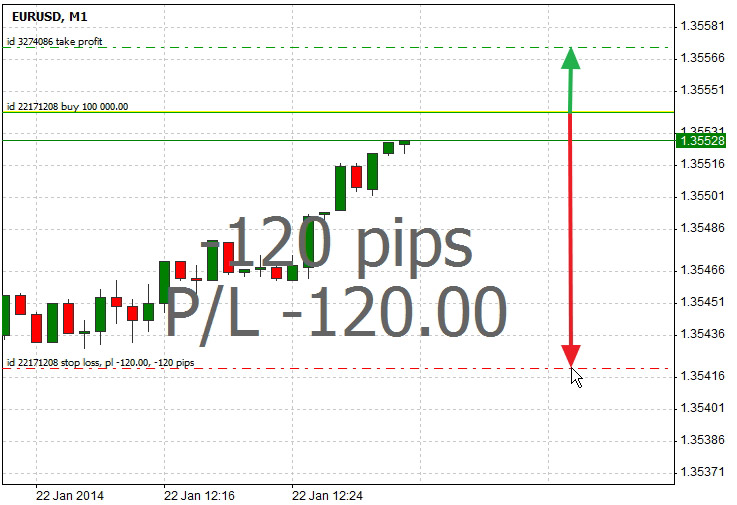 Placing Pending Orders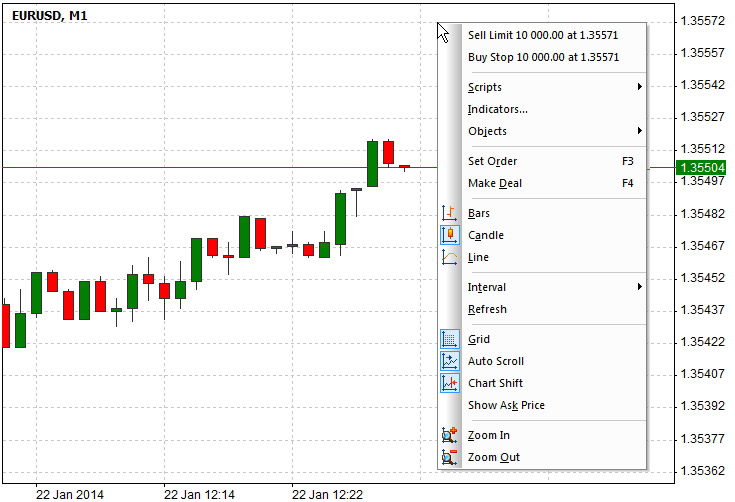 For precise positioning on the chart it is convenient to use the Cross line tool. To call it, press and hold the Shift key on your keyboard and move the mouse over the chart. On the axes of the dates and prices you will see the value corresponding to the cursor level, then you can bring up the context menu and place a pending order at the same level.
Order modifying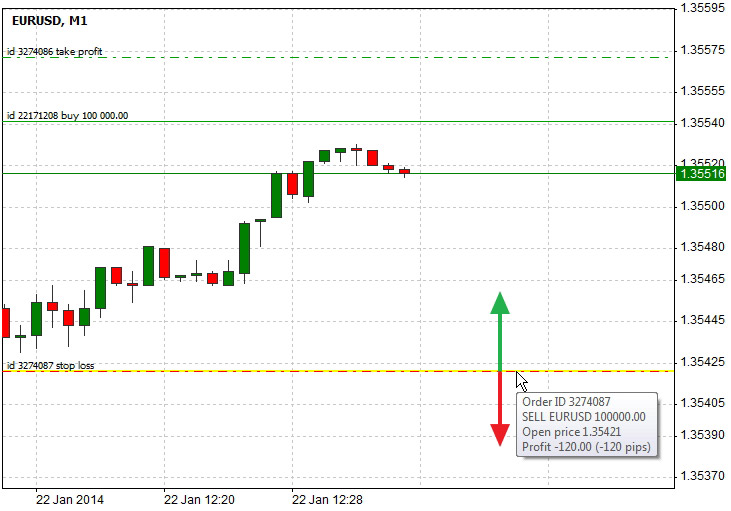 Deleting orders and closing positions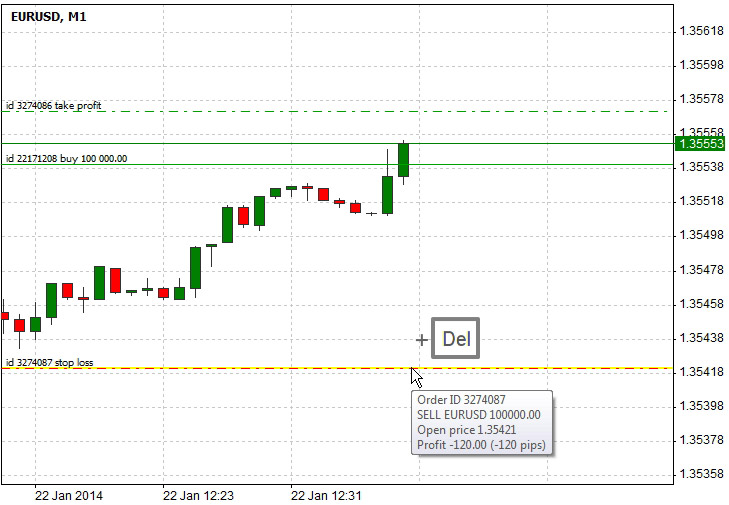 1The distance from the order level to the position level is indicated both in points and in Profit/Loss in the deposit currency (taking into account the position volume). The inscription is shown in large font and disappears when the order is set (modified).
2Placing orders involves complying with the minimum order distance. In order to know the current value of the minimum distance, select the desired symbol in the Market Watch window, click it with the right mouse button and choose Symbol Properties. The minimum order distance for the selected symbol is specified in the Minimum order distance field.
3The context menu content depends on the relative location of the desired order level and the current market price. If the desired order level is closer to the price than the minimum order distance, the context menu will not have the corresponding entries displayed.
4The order volume is determined by the amount that was specified in the order placing dialogue last time. If this value is less than the minimum order volume for this symbol, then the minimum volume is used.
5Closing position in the visual mode has the same level of slippage as the one that was specified in the dialogue Close position while closing the last position.